The 5th Anniversary of Mocha Fest is promising to be something a lot more than EPIC. With already 2 times more people confirmed than the previous years, Mocha Fest is set to grow by more than 400% in 2018, and that means thousands of sexy and fun people to party with. Our responsibility is to provide you with a diverse entertainment package, to ensure that every single day brings a unique set of experiences. Everyday we will have our interactive games and of course nightly after parties, but each day will be highlighted with One Super Party that you cannot afford to miss. When you purchase your Mocha Fest hotel package or your Mocha Fest Party Pass, you will gain access to all our drink and food inclusive Super Parties and Mocha Fest After party locations. Shuttle to and from your resort is also included in your Hotel Package and Party pass cost.

Mocha Mingles - Thursday, May 24th
Kenny's Italian Café, Negril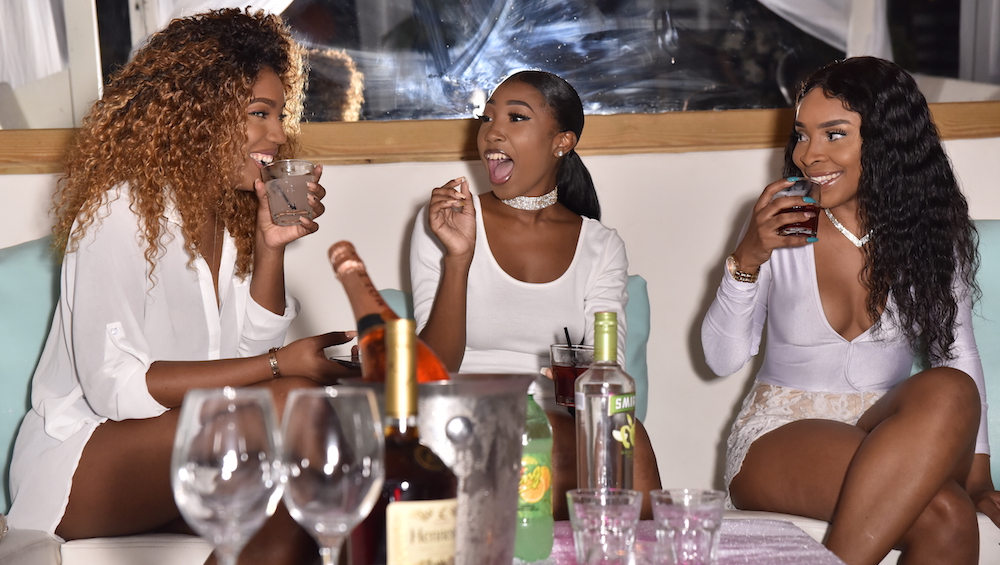 It's the first official night of Mocha Fest and we believe before we jump right into the next 4 days of non-stop partying, it's only right that everyone says "Hello". "Mocha Mingles" will be the official welcome and Jump-Off party for Mocha Fest 2018. Meet your Mocha Fest team, entertainers, collect your complimentary gift bags, enjoy non-stop complimentary cocktails all night and of course, incredible entertainment. The theme for Mocha Mingles is "All-White" so come looking your best in your dreamy white outfits.

Mocha Diamonds – Friday, May 25th
Waves, Negril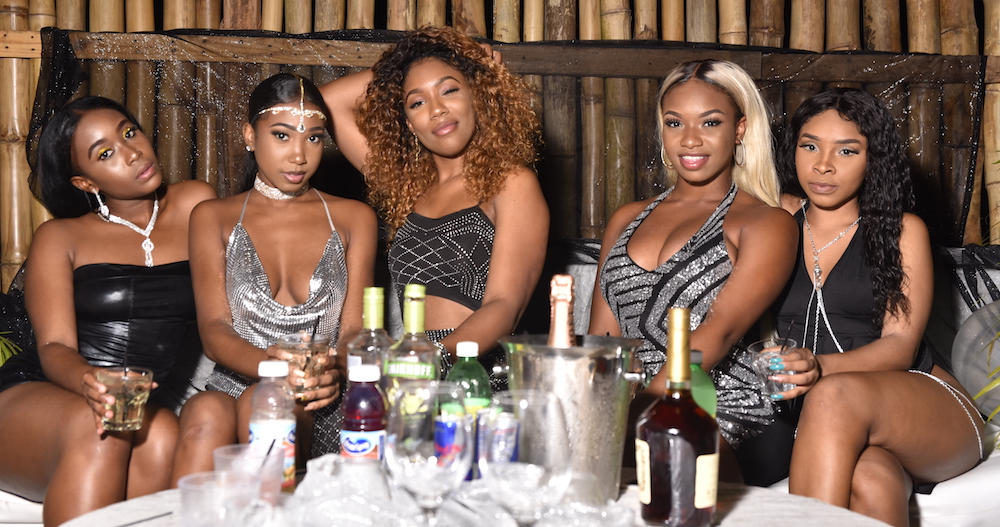 We will be shining bright at our red-carpet event "Mocha Diamonds." Come dressed up in anything that's black and bling's and be prepared to enjoy a night of world class entertainment. Our "Guest Artist" will be live at Mocha Diamonds, along with a list of celebrity DJ's and hostesses. The line-up for Mocha Diamonds will be announced by the end of January and will be announced VIA our Instagram and Facebook pages.

Mocha Gras – Saturday, May 26th
Woodstock, Negril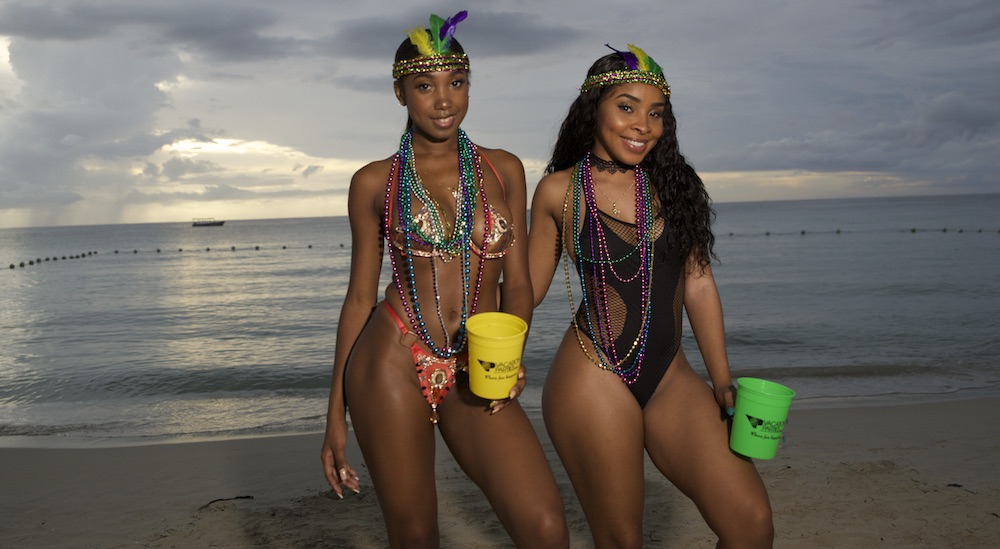 This year we brought Mardi Gras to Negril, Jamaica for the first time and this would have easily been the best party if it was not for the rain. Even still, the vibe was off the chain during the Beach Parade and the marching band was incredible. We will be bringing Mocha Gras back in a much bigger way for our 5th anniversary. Of course if you want to experience it, you have to be at Mocha Fest.

Mocha Whet – Sunday, May 27th
Kool Runnings Water Park, Negril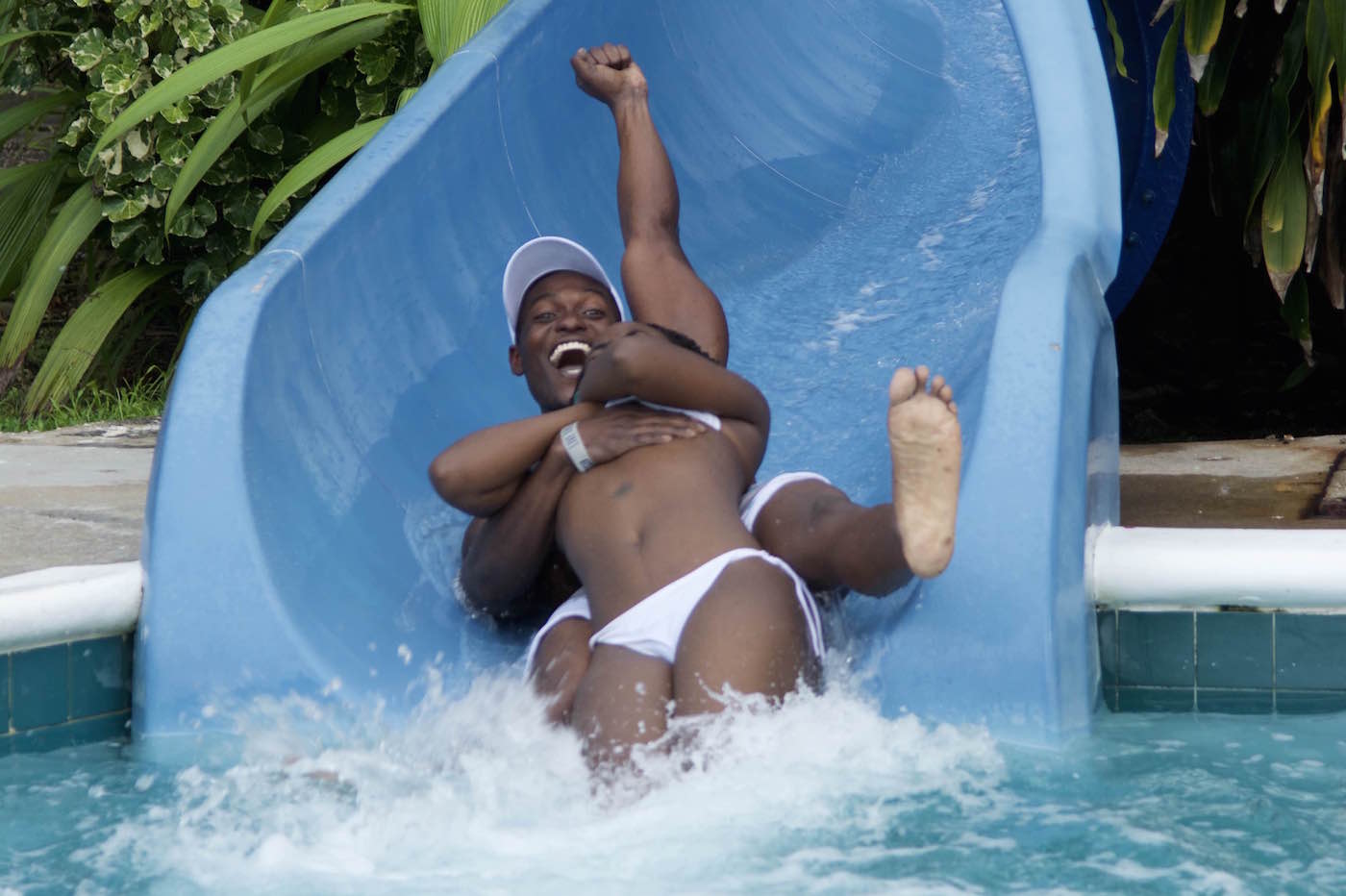 We have secured one of the Caribbean's largest waterpark to host what we believe will be the wildest party of the weekend. Waterslides, Lazy River, 3 Swimming pools, sexy people and non-stop Alcohol. It's going to be "Whet and Wild" at "Mocha Whet" and I promise you do not want to miss it.

Mocha Fantasy Island – Monday , May 28th
Jamwest Adventure Park, Negril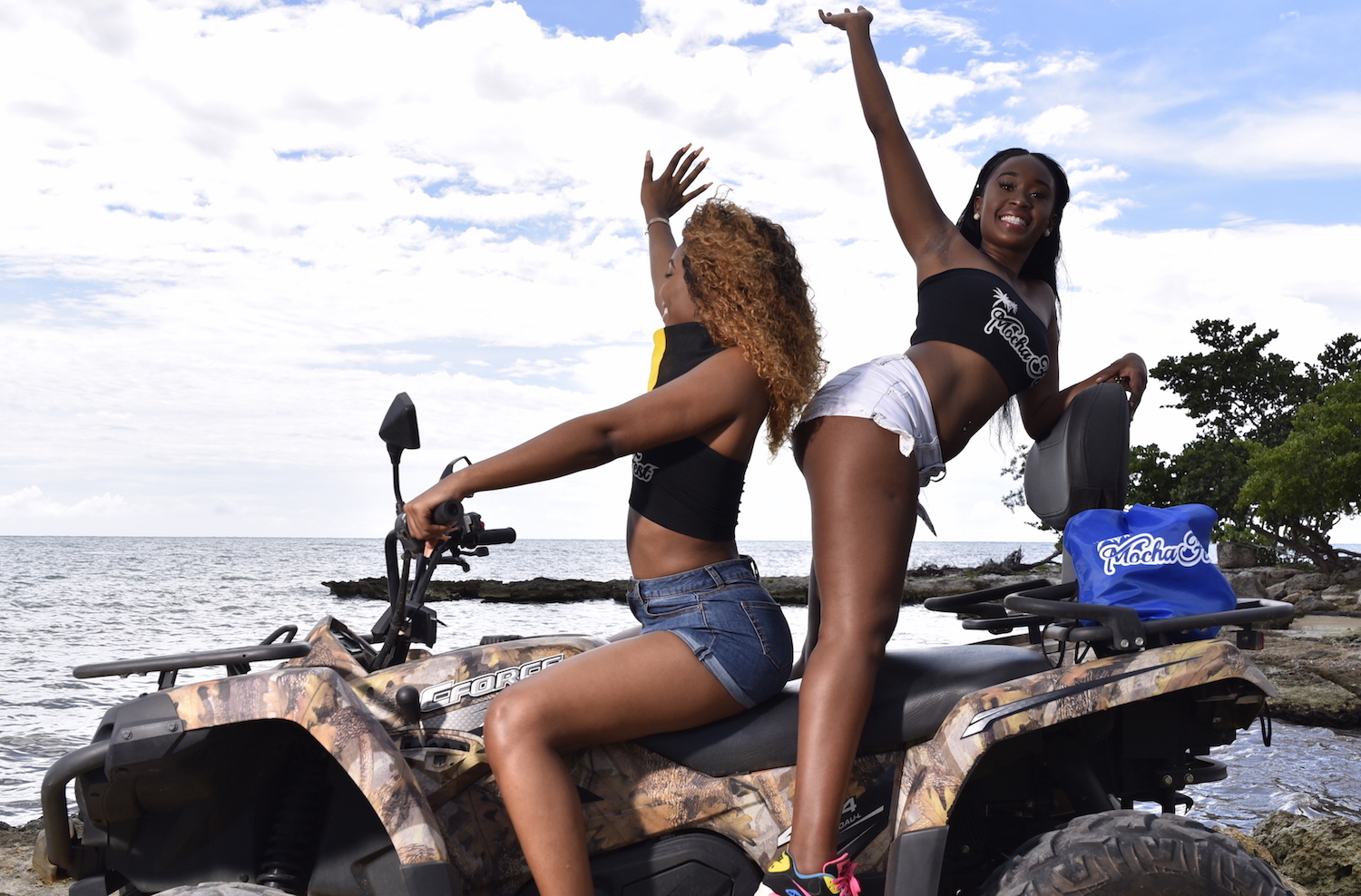 We have partnered with Jamwest for a Private & Exclusive Pool Party & Battle of the Sexes. In celebration of Memorial day, the theme is Army gear/ Camouflage. Enjoy games, contests, Jamaican Style BBQ and "optional" excursion such as, ATV tours, Car Racing, Zip-lining, Waterslides, Horseback Riding or Safari tour. These excursions will be discounted by 40% just for Mocha Fest peeps. So take advantage of these heavy discounts. As with all our Signature parties, food, entrance and drinks will be included. Participation in the excursions is not required.

Mocha Tease – Monday May 28th
Woodstock, Negril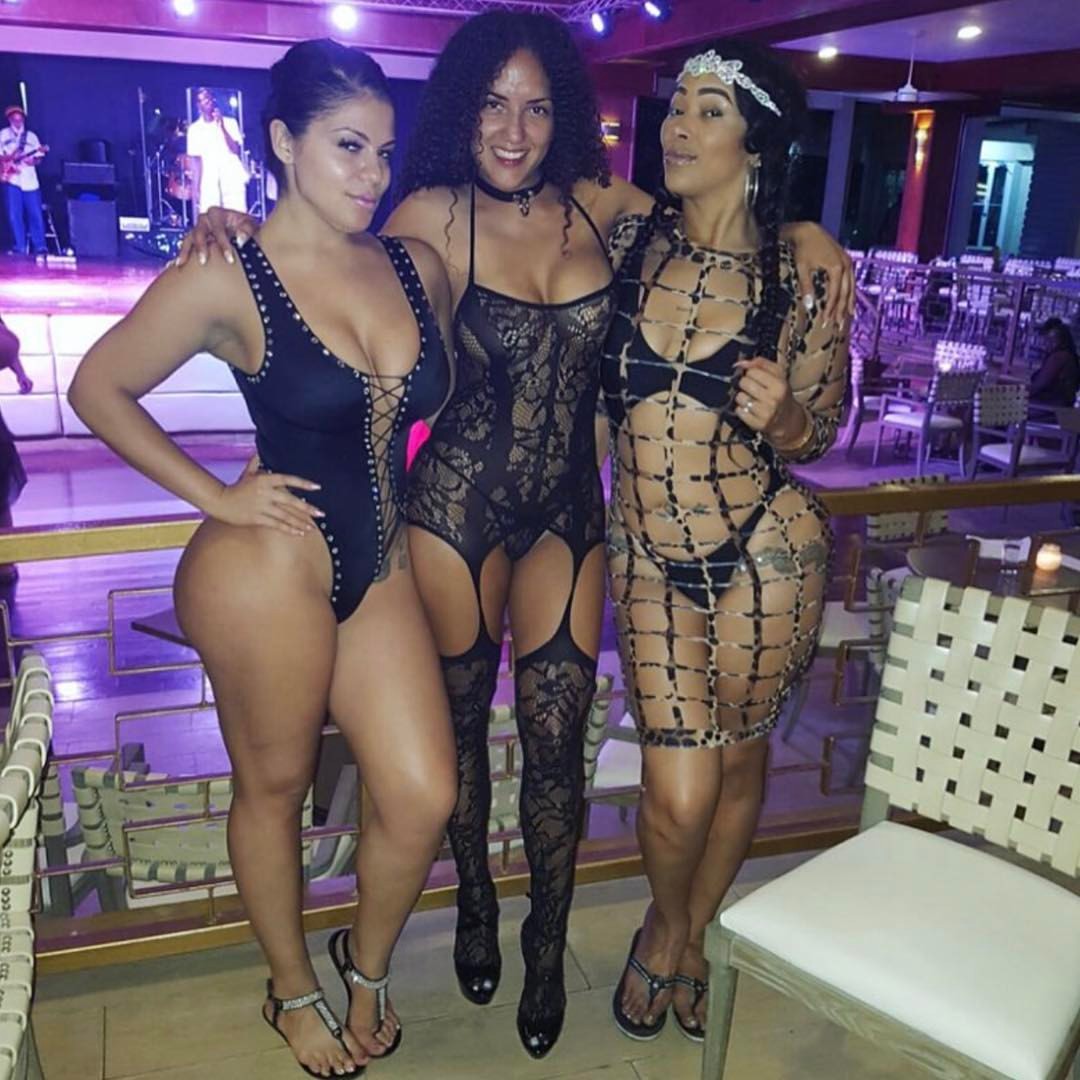 One of Mocha Fest's highly anticipated parties will be back with some EXTRA SAUCE!
Theme for this night is Sexy Lingerie and Pj's. Your night will begin with our Male review, open to the LADIES only, then the gates open up to everyone for our highlight event and FEATURE female entertainers. ( can't wait to reveal our list ) Pack your dollar bills & be ready! Contest for FREE nights back to Mocha Fest 2019 for Sexiest Couple in Pj's. Sexiest Single Female and Male.

BONUS PARTY
Bare As You Dare Boat Cruise – Wednesday, May 23rd
Show Up on Wednesday May 23rd and get a chance to be on our 10:30am Bare-As-You-Dare boat cruise. The space is extremely limited so contact our reservation team to reserve your spot early.
Come and be a part of this incredible experience. Join us in Negril Jamaica from May 23rd – May 30th 2018 for the 5th Anniversary of Mocha Fest.
Party Passes now on Sale starting at $200! Click Here To Purchase!
Click Here To Book your hotel package and save upto $100 per person on Party Pass. Book before the end of November and secure your spot with only $150 deposit and as many as 3 additional payments to clear the balance.
Leave A Reply
Your email address will not be published. Required fields are marked *